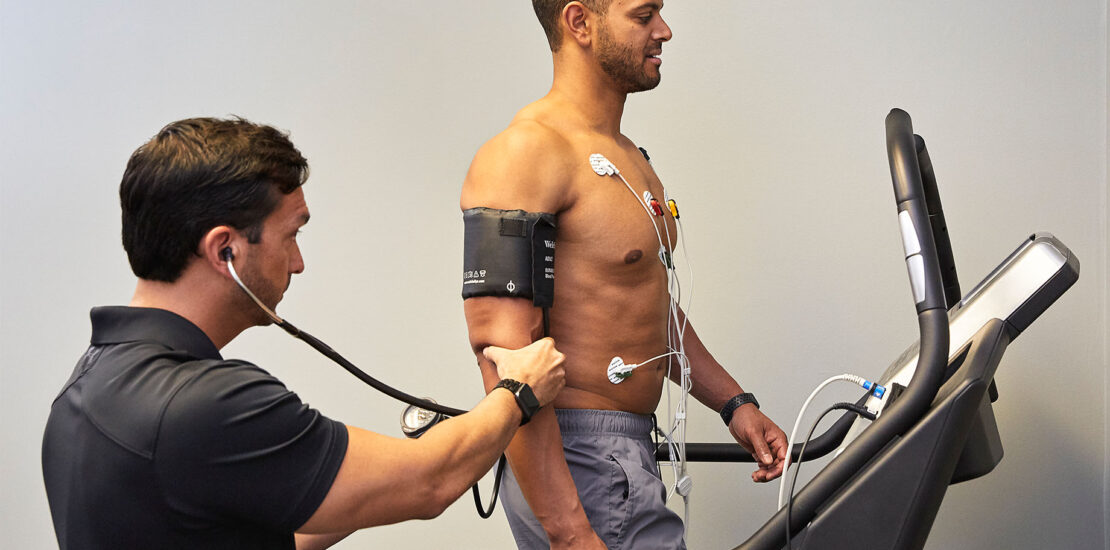 Cardiopulmonary and Fitness Exam
Cardiopulmonary exercise testing has become an important clinical tool to evaluate exercise capacity and predict outcomes in patients with heart failure and other cardiac conditions.
Life Scan Wellness Center's fitness analysis conducted by a Clinical Exercise Physiologist makes certain that public safety officers are in top physical condition to ensure better on-the-job performance and overall wellbeing. An integrated fitness initiative includes diet and nutritional analysis, a state-of-the-art fitness evaluation, and a personalized wellness plan to create an ongoing customized fitness program for each officer and firefighter.
The Life Scan Nurse Practitioner is responsible for providing an annual comprehensive medical assessment for uniformed personnel.
Life Scan Wellness Center's fitness analysis conducted by a Clinical Exercise Physiologist makes certain that public safety officers are in top physical condition to ensure better on-the-job performance and overall wellbeing. An integrated fitness initiative includes diet and nutritional analysis, a state-of-the-art fitness evaluation, and a personalized wellness plan to create an ongoing customized fitness program for each officer and firefighter. Life Scan's cardio-pulmonary and fitness evaluation protocols are specifically chosen to meet the current NFPA 1582 and 1583 standards as well as OSHA standards. The following provides a comprehensive list and description of the fitness assessments conducted at Life Scan Wellness Centers, including references to specific NFPA standards as well as the 14 essential job tasks as described by the NFPA which necessitate the conduction of these assessments: